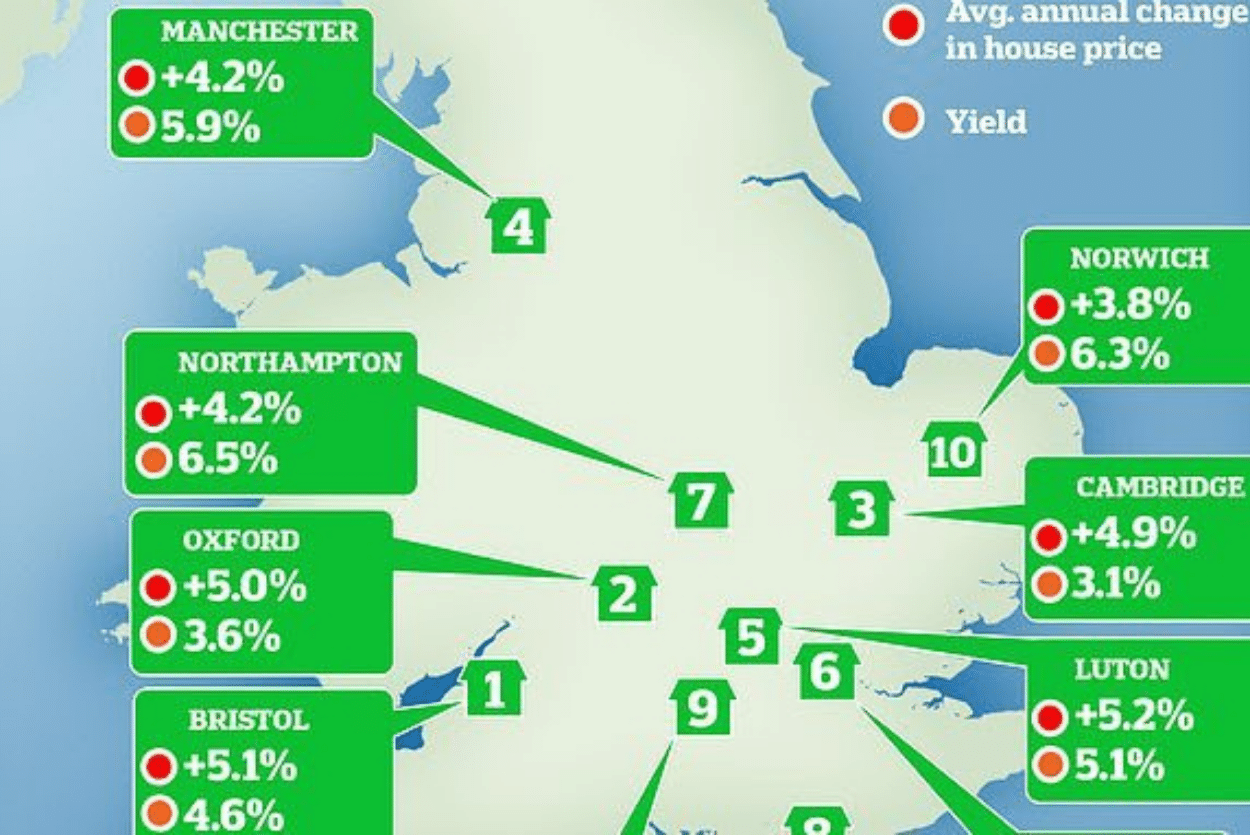 Bristol, Cambridge and Oxford named best cities for landlords to invest in 
Southern cities dominate the top ten, thanks to big house price gains
But rental yields are far higher in Northern and Scottish cities 
House price growth over next four years expected to be stronger further North 
Bristol has been named the UK's best city to be a buy-to-let landlord, thanks to its healthy house price growth and high proportion of renters.
Following closely behind Bristol, the prestigious university cities of Oxford and Cambridge were ranked second and third.
This was according to specialist buy-to-let mortgage lender Aldermore's Buy-to-Let City Tracker, which ranks 50 cities based on how desirable they are for buy-to-let investors.
Manchester, which was awarded top spot last year, dropped to fourth due to having more vacant properties than last year, and a fall in the proportion of residents renting.
Factors taken into account in Aldermore's rankings include the average rent, the rental yield, house price growth over the past decade, the number of vacant properties relative to the total housing stock, and the percentage of the city population that rents.
Bristol has 'huge investment potential'
One of Bristol's main selling points for landlords is that it has returned solid house price growth over the past decade.
The average house price in the city has risen from £212,261 in 2010 to £348,543 today, according to Land Registry figures.