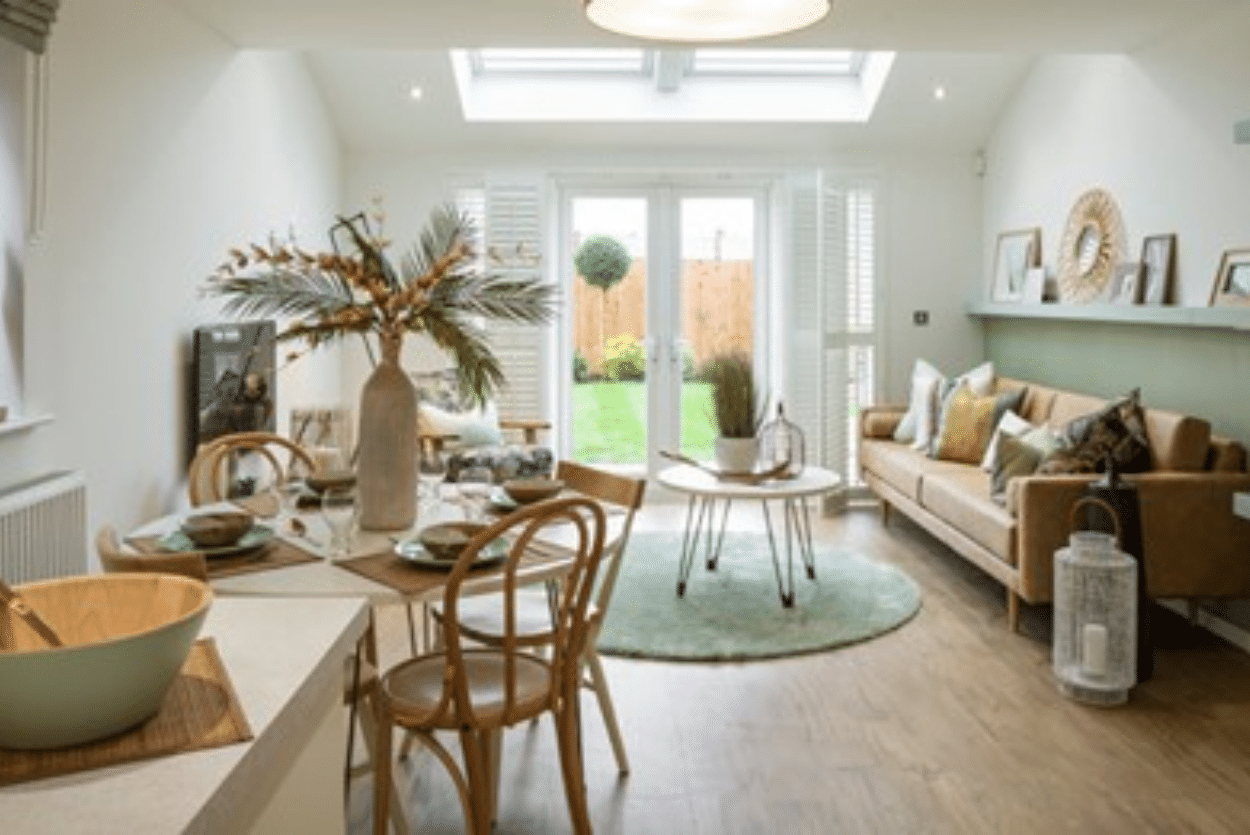 If you plan to benefit from the government's new Help to Buy equity loan scheme, here's everything you need to know before you commit.
A new version of Help to Buy opens to applications in England this month.
Thinking of buying a home with the government's Help to Buy scheme?
Do your due diligence with these five checks:
1. The price you are paying
Check out our house prices tool to double-check that what you are paying is fair compared to other similar properties in your area.
2. What you can and can't do in the property
While the home is yours, the government retains an equity share which can mean you need permission to conduct major home improvements. This doesn't mean you won't be able to do work, but you may have to apply to your 'post-completion' agent. More information can be found, below.
3. The terms of your lease
Around 25% of all Help to Buy properties in England are leasehold, rising to more than 80% in London. Leasehold properties sometimes mean homeowners need permission from the freeholder to undertake renovation work and typically need to pay an annual rent. Selling a leasehold is straightforward, but conveyancing may sometimes take longer. Find out more in this article.
4. How much you can spend in your area
Unlike the old Help to Buy, from 1 April 2021 prices are capped at 1.5 times the average first-time buyer property price in their region. For a full list of price caps by region, keep reading.
5. The amount you may have to repay follows property prices
The amount you owe on the equity loan goes up if your property value increases. This means if the value of your home increases so does the value of the percentage owned by the government, which is why it would receive that value when you come to sell. Buyers who haven't already sold their Help to Buy home, will have to repay the loan after 25 years.
What's the background?
Unlike the previous scheme, the new Help to Buy will only be available to first-time buyers and it only enables the purchase of new-build properties.
The new Help to Buy is soon to open to applications but the first house purchases won't take place until 1 April 2021. The new scheme will end in 2023.
The UK government launched its first Help to Buy initiative in 2013 in a bid to help more people get on the housing ladder.
Since its launch, the scheme has helped more than 270,000 people purchase a property.
Around 82% of people who have used Help to Buy were first-time buyers and two-thirds of them were aged under 34.
How does Help to Buy 2021 work?
Help to Buy offers buyers in England who have a 5% deposit a government equity loan of up to 20% of the property value, or up to 40% in London, that is interest-free for the first five years.
Buyers can then apply for a Help to Buy mortgage for the remaining 75% value of their homes from a participating mortgage lender.
The equity loan is interest-free for the first five years, although borrowers will have to pay a management fee of £1 a month for the life of the loan.
When do I have to repay the loan?
Once the first five years are over, interest is charged at an initial rate of 1.75%, rising each year by inflation as measured by the Consumer Prices Index plus 2%.
The loan, which is secured as a second charge against your home, does not have to be repaid until you sell the property, pay off your mortgage or reach the end of your loan term.
You can start repaying the loan sooner if you want to, but your repayments must be equivalent to at least 10% of the value of your home at that time, with the option to repay 10%, 20% or 30% at a time if you are in London and took out a 40% equity loan. You will also need to pay an administration fee.
Can I buy any home with Help to Buy?
Only new-build homes are eligible for the Help to Buy scheme launched in 2021.
The new Help to Buy also introduces regional price limits, with buyers not able to use the initiative to purchase a home costing more than 1.5 times the average first-time buyer property price in their region.
These price caps range from £186,100 in the North East to £437,600 in the South East and £600,000 in London.
Regional price caps in full:
| | |
| --- | --- |
| Region | Price cap for Help to Buy 2021 |
| North east | £186,100 |
| North west | £224,400 |
| Yorkshire and The Humber | £228,100 |
| East Midlands | £261,900 |
| West Midlands | £255,600 |
| East of England | £407,400 |
| London | £600,000 |
| South east | £437,600 |
| South west | £349,000 |
Finding your Help to Buy home
From pristine interiors for you to make your mark on, to lower maintenance costs and no repairs, the benefits of buying a brand-new home are obvious.
Any major repairs will be covered for the first 10 years by the builders' warranty, offered through the National House Building Council (NHBC).
Plus, buying a new-build means everyone in your development will be brand new too – a great opportunity to forge a close-knit community.
So, how can you find your dream home and how can you work out your budget?
Head to our Help to Buy page and use the handy calculator to find out how much your deposit could stretch to with the government equity loan.
The tool can help you work out expected payments based on your income, mortgage length, mortgage interest rate and property value.
Once this has given you an idea of what you have to spend on a home, head to our dedicated search engine for new-build homes.
Start your search there and find a suitable development in your chosen area.
Registered homebuilders will advertise Help to Buy homes for sale on their developments and will display the Help to Buy logo on their websites.
Who is eligible for Help to Buy 2021?
The scheme is only open to first-time buyers.
A first-time buyer is defined as someone who does not currently own or has never owned a property or residential land, either in the UK or abroad.
Those applying for Help to Buy 2021, will be asked to sign a legal declaration to confirm they are a genuine first-time buyer.
If you are buying as a couple you must both meet the definition of a first-time buyer in order to use the initiative.
In addition, you must have a high enough income to be able to fund at least 80% of the purchase through a combination of a deposit and mortgage, as well as being able to pass lenders' affordability tests.
In most cases, your mortgage will need to be less than 4.5 times your total annual income before tax.
Selling up or adapting your Help to Buy home
Anyone who owns a Help to Buy home will have only their names on the property deeds, but the government retains an equity share.
This means, if you want to make major changes – such as building a conservatory or loft conversion – or you plan to rent your home out in the future, you must first seek permission.
You can do this by contacting the Help to Buy 'post-completion' agent, a company called Target Services Limited.
When a Help to Buy property is sold, the homeowner will need to pay the government its loan back at 20% of the prevailing property value, whether that's higher or lower.
Buyers who decide not to sell their Help to Buy will have to repay the loan after 25 years.
Applying for Help to Buy 2021
Once a purchaser has found a home they want, they must pay a deposit fee of no more than £500 before applying for the equity loan.
A Help to Buy agent will assist in the application for an equity loan. All local Help to Buy agents can be found via this website.
Once your equity loan is approved, you will be given the Authority to Proceed, which is valid for three months. Once you have this you can apply for a repayment mortgage. You can also appoint a conveyancer to handle your purchase.
You must exchange contracts within three months of receiving the Authority to Proceed, and complete the purchase within six months of exchanging contracts.
You may also be interested in…