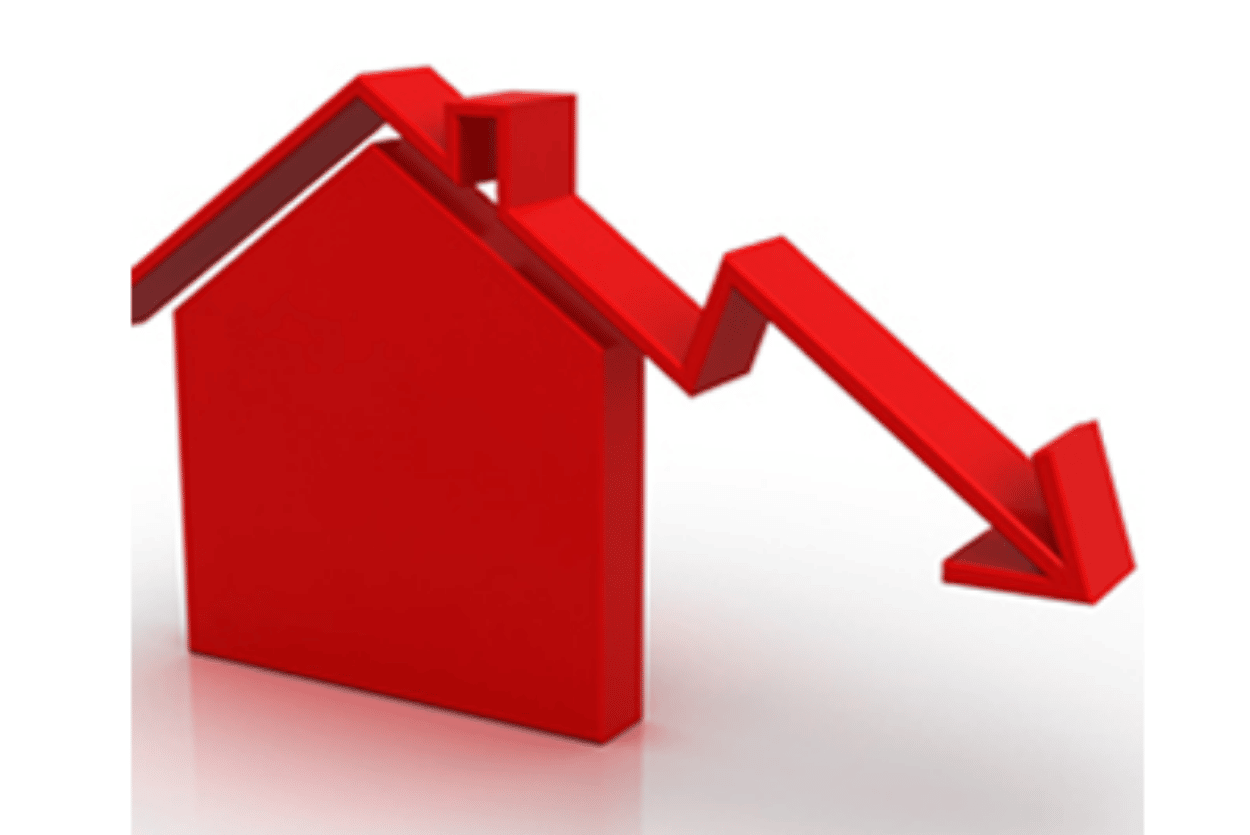 The average new asking price after a cut was some 9% below the original, Zoopla said.
Sales are taking longer, Zoopla said, with nearly all types of property taking a few days more to achieve a sale agreed compared to the month prior.
Outside of London, the average time between listing and sale agreed for a three-bed house is up from 16 days in March to 18 days in April.  In London, this figure is up from 17 days in March to 21 days in April.
There were some positive signs in Zoopla's research, with new supply up 7% above the five-year average but total stock remains down 37%.
Demand is also 61% above the five-year average, intensifying the imbalance with supply.
This imbalance has helped average sold values reach a new high on Zoopla's House Price Index of £250,200 in April.
That is up 8.4% annually but down 9% in March.
Zoopla is warning that the rate of growth will slow further and hit 3% by the end of this year.
It said the price cuts signal increased buyer resistance to higher prices and indicates that even amid high levels of demand, price growth may be hitting a "natural ceiling."
Grainne Gilmore, head of research at Zoopla, said: "High levels of buyer demand mean that the market is still moving quickly, but the time to sell – the time taken between listing a property and agreeing a sale – is starting to rise across most property types in most locations.
"We expect that this measure will continue to rise during the rest of the year as buyer demand levels start to fall, punctured by changing sentiment around the cost of living and personal finances."
Commenting on the data, Marc Cox, Managing Director at Cox & Co, added: "We are starting to see more and more price reductions on property portals, which is perhaps an early indication that the market is slowing down.
"However, we believe that this is maybe a sign that properties have been initially overpriced and are not achieving any interest from potential buyers; therefore, needing to be adjusted correctly to ensure a reduction generates new interest and ultimately offers. Typically, reductions should move to at least 5% lower than that of the current marketing price.
"Currently, the market remains buoyant enough that should a property come to market competitively priced, it is likely to create a multi-bid scenario, resulting in final offers going over the guide price.
"Despite the recent hikes in mortgage rates, they are still cheaper than back in 2015 and the demand remains strong for accurately priced family homes throughout most areas of the UK – now is the right time for vendors to secure their best price."
To read the original article click here