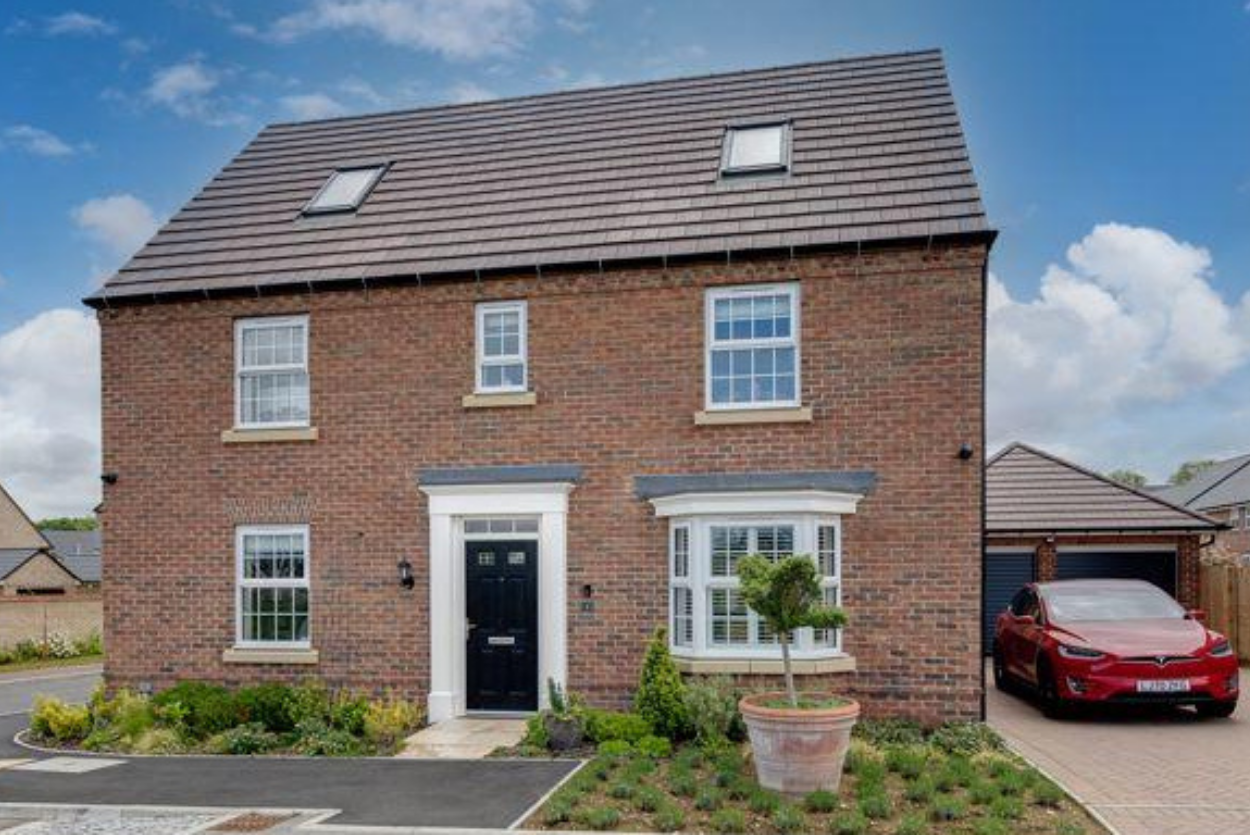 Is a garage, driveway or designated parking space on your wish-list when looking for a new home? Well, we might start to see electric car charging points speeding their way to the top of home-hunters' lists, too.
It's been almost a year since the Government confirmed that sales of new petrol and diesel cars will be banned by 2030. Hybrid models will still be on sale for five years after that, but from 2035, all new cars have to be fully electric.
This means that in just eight years or so, the fastest, cheapest and easiest way to get your car 'road-ready' will be to charge it from home, which is a change that's already having an impact on the property market.
We've taken a look at the number of homes listed for sale on Rightmove with an electric car charging point installed at the property (excluding newly-built homes), or in a nearby street, and we've discovered this has jumped by 541% compared to this time last year!
The rise of home charging points
So, what's fuelling the rise? Well, for starters, more homeowners are choosing to upgrade their properties with electric charging points before they even sell. And estate agents are highlighting charging points in property listings as a key selling point for buyers, especially since the fuel crisis in September. There's also more public charging points installed across Britain, near supermarkets, retail parks and roadsides.
Our property expert Tim Bannister said: "The number of electric vehicle charging points is continuing to rise, and in turn, we're hearing from estate agents that potential buyers are increasingly adding access to a charging point to their list when choosing the right home.
"Alongside the energy performance of a home, we anticipate electric car charging points will become more important for buyers over the next few years, and will be an additional selling point for movers listing their home."
Estate agents confirm they're also seeing buyers and sellers increasingly prioritising environmental concerns during the home-buying process.
Charlie Gladding, Senior Consultant at Peter Joy Estate Agents in Stroud said: "Not only are people more enthusiastic about energy-efficiency upgrades, but the fact they are acting and having them installed means people are more conscious of 'futureproofing' their home.
"With COP26, our carbon footprint, and climate change in general, more people are certainly aware of their actions, and enquiries about whether electric car chargers are installed, or it is possible to install them, will be a theme that consistently grows into conversations over the next couple of years," he added.
To read the original article click here