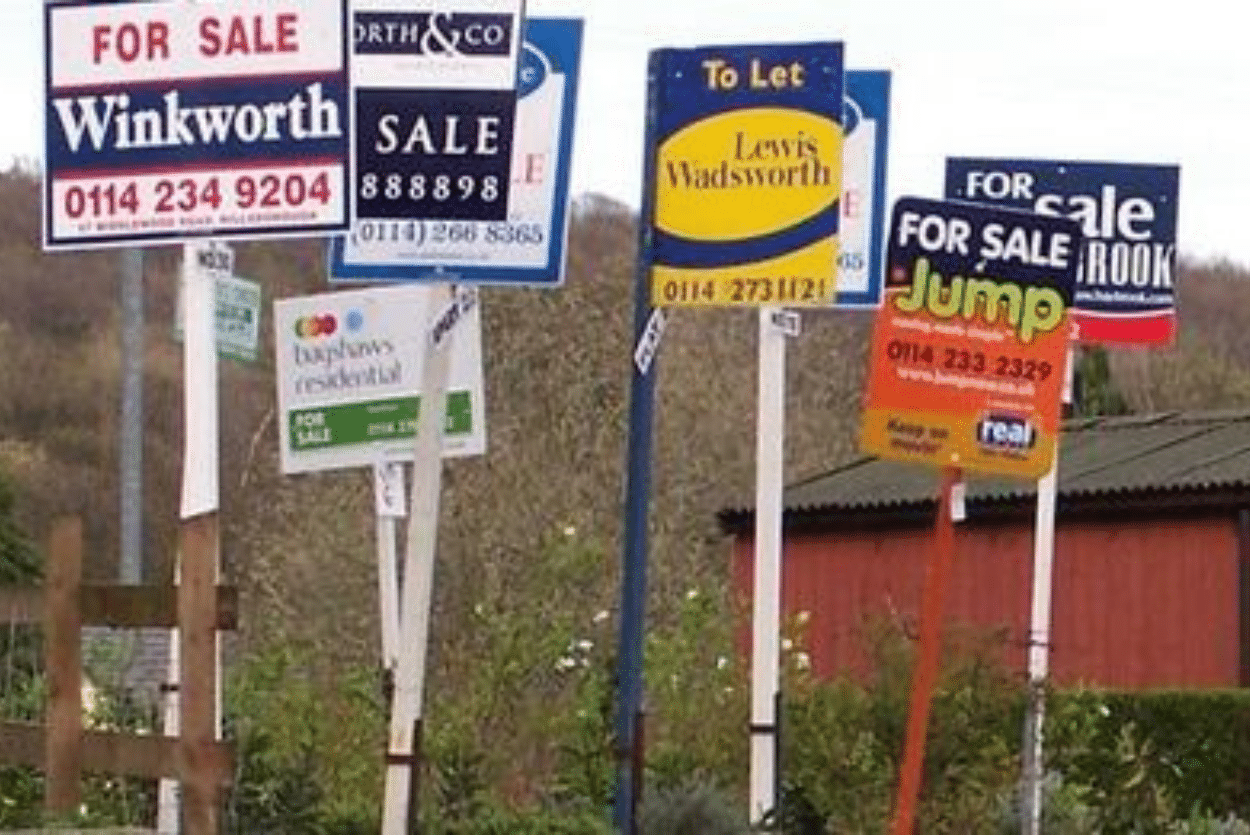 House prices are likely to rise by up to another 10% on the back of a 10% rise this year, according to the majority group of respondents in a new survey.
The survey amongst potential property buyers revealed that just over a third of them (34.5%) expect house prices to rise 6-10% in 2022.
A 10% house price rise would take the average UK house price to around £290,700 based on the latest HM Land Registry UK House Price Index. It would take the average London house price to £578,500.
Average house price could top £300,000
The survey revealed that around one in eight respondents expect even steeper price rises during 2022. They said that they expect house prices to rise by 15% or more next year. This forecast would take the average UK house price to a record £304,000, while London buyers would have to find £605,000 for the average house.
Around a fifth of those who took part in the survey expected a more modest rise in house prices of just 1% to 5%. While around one in twelve believed UK house prices would be broadly unchanged over the next year.
'Little appetite for a housing market crash'
Interestingly only a small number of participants in the survey felt that house prices would fall in 2022, perhaps going some way to allay fears that the UK housing market could crash following a year of record house price growth. Just 6% of respondents felt that prices might decrease by between 1-5%, while only around 3% felt that they might drop by more than 6%.
Jonathan Rolande of NAPB who commissioned the survey said: "Although we have become used to record house price growth over recent times the results of the survey surprised us. Prices have risen 10.6% over the last year according to HM Land Registry figures, so the fact that so many potential buyers anticipate yet another 10% rise is quite something to say the least.
"Also very interesting is the low numbers of potential buyers expecting house prices to fall. It seems potential UK house buyers have little appetite for a housing market crash."
The National Association of Property Buyers conducted their latest survey with 400 potential UK property buyers over the last month.
The results of the NAPB survey are slightly ahead of what many expert forecasters are suggesting will happen to UK house prices over the coming years. Hamptons' recent
Market Insight Sales Market Forecast Autumn 2021 expects UK house prices to rise 13.5% over the next four years, but with just a 3.5% rise in 2022. Savills' recent Residential Property Forecast for mainstream property market values also anticipates a 3.5% rise over 2022, although it suggests prices will rise 21.5% overall over the next five years.
Jonathan Rolande said: "The NAPB survey is of course based on prospective buyers' views rather than professional market analysis. But in the property market buyer sentiment is an important factor in contributing to whether prices rise or fall.
"Based on our survey it seems UK property will remain a good investment for some time to come."
To read the original article click here