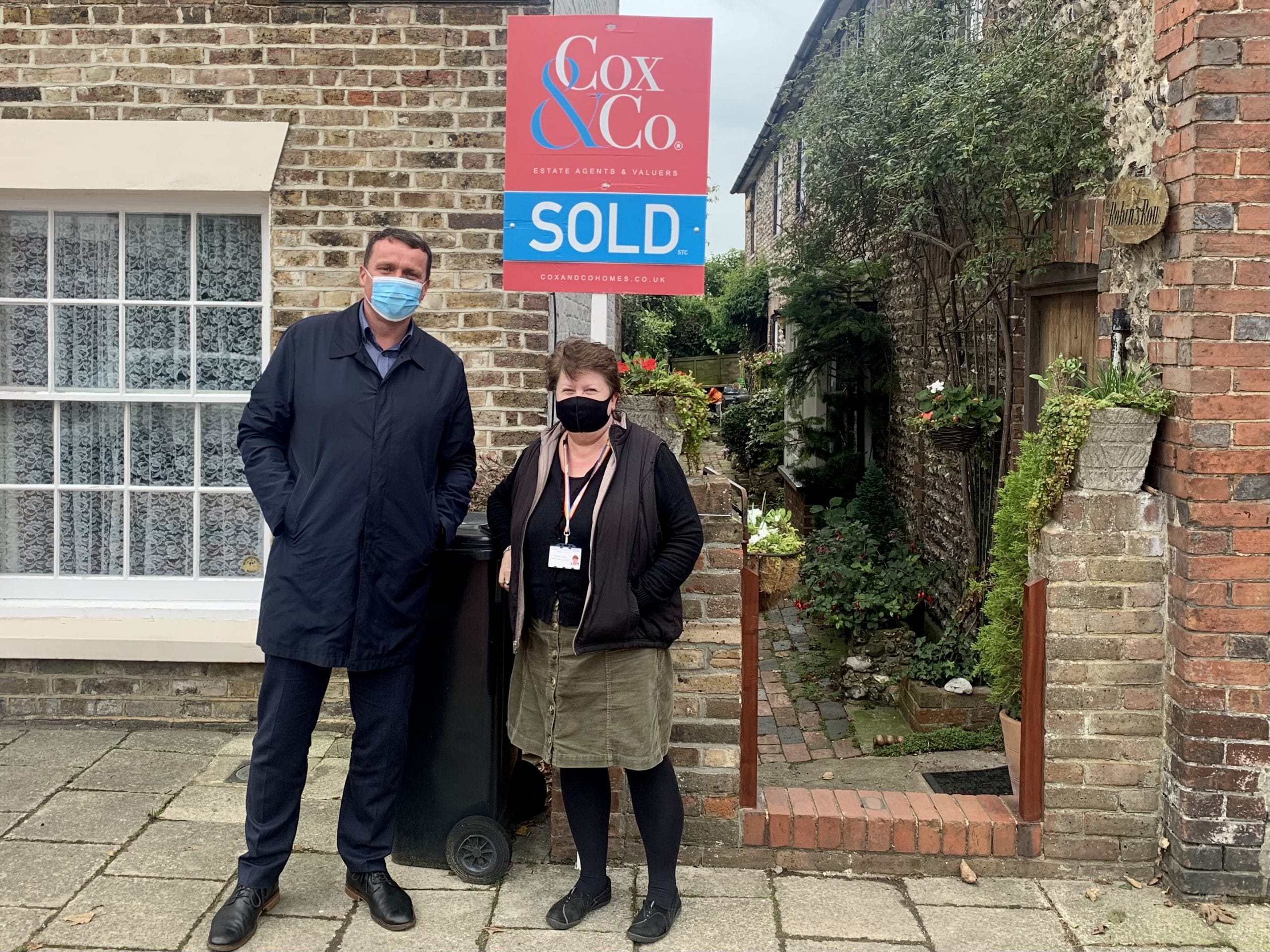 COX & CO in Hove did not charge any commission for selling a house owned by an NHS worker and will not charge any front-line NHS staff a fee if they sell their home during 2020.
Marc explains – one Thursday during lockdown whilst outside our house clapping the NHS, I asked my wife and my two daughters  "what can we do for the NHS as a thank you" My wife said why don't you offer a reduced rate for any NHS nurses that are moving home during 2020. It then dawned on me that as they are doing such a fantastic job and are literally putting their lives on the line for us, we should not charge them any commission at all.
So as a thank and in appreciation of all the hard work that NHS staff have done and continue to do, we will sell their homes within the area covered by our office commission-free.  We are already doing this for several other NHS staff and are pleased to be able to support them with their moving plans.
Our picture shows NHS Nurse Fiona handing keys over to Marc Cox following completion of the sale of her Portslade property.
Fiona said "I really appreciate what Marc and his team have done; despite working on a commission-free basis, they really put themselves out on my behalf. We had an open day at our house were Marc showed 15 people around on a Saturday morning. On Monday he agreed a sale at the full asking price from a buyer who was in a good position to proceed. I just couldn't ask for more".
If you are thinking of selling and would like some free advice on value and the strategies we use when selling your home, please do contact Marc on 01273 009966 or mcox@coxandcohomes.co.uk